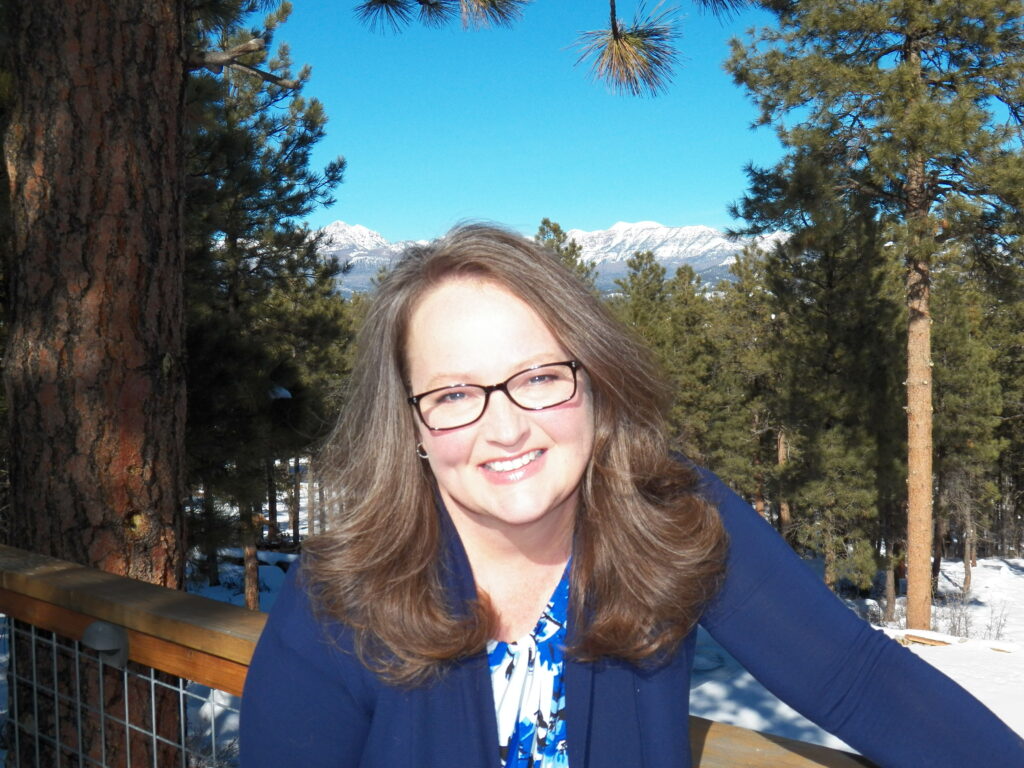 Faith E. Richardson was born in Traverse City, Michigan. She lived there nine short years before moving with her mom to Fort Worth, Texas where she would remain for another eighteen years. After meeting Trent, the love of her life, they married and moved to Colorado where they raised their two children. Currently retired from decades of human resource work, Faith renewed her passion for writing. Her life experiences and dramatic flair for storytelling draw the reader in with thought-provoking material on the wonder and truth of spiritual encounters. It's her desire to get her readers as excited about the Holy Spirit as she is.
Faith has written Eva Says You're My Dad-a true story of finding her biological father, A Reflection of Me-A Collection of original poems and has more than 1000 unpublished poems waiting their turn. She is a two-time Editor's Choice Award winning poet and is published in Poetry's Elite, The Best Poets of 2000 and The Best Poems & Poets of 2001 through Poetry.com. She has written biblical monologues, co- authored and directed a Children's musical, "Jesus is Your Power Aid", written inspirational short stories, and is the author of the blog, FaithFraze which includes metaphorical short stories. She has been published in newspapers, newsletters, and magazines. Faith continues to grow her list of publications by entering into weekly and monthly contests and by continuing to write as much as God will allow.
Faith loves to share her experiences with others. It is her desire to come alongside those who need words of encouragement, want to learn American Sign Language (ASL), or those who want guidance in writing poetry. She has been a guest speaker in Canyon City, Colorado, Pagosa Springs, Colorado, and Fort Worth, Texas. She has spoken for events in churches, and classrooms. The materials she speaks on include faith based themes, writing, and ASL. Faith's ability to write and memorize dramatic monologues and her love of ASL often give her presentations a unique twist.
When Faith is not writing, reading God's word, or enjoying the great outdoors, she is doing something creative. Faith's creativity overflows with the goodness of God. All her creativity evolves around giving glory to her maker. Most of her creativity manifests in writing, but she also enjoys creating signs from recycled-reclaimed wood, worshiping in ASL, arranging flowers-either freshly cut or silk, and when she is in nature enjoying God's canvas, He often surprises her with spectacular photographs. Although she is an amateur at photography, it is a hobby that is growing every day into a creative outlet allowing her to share her thoughts through pictures.
Gallery